Communication Skills Training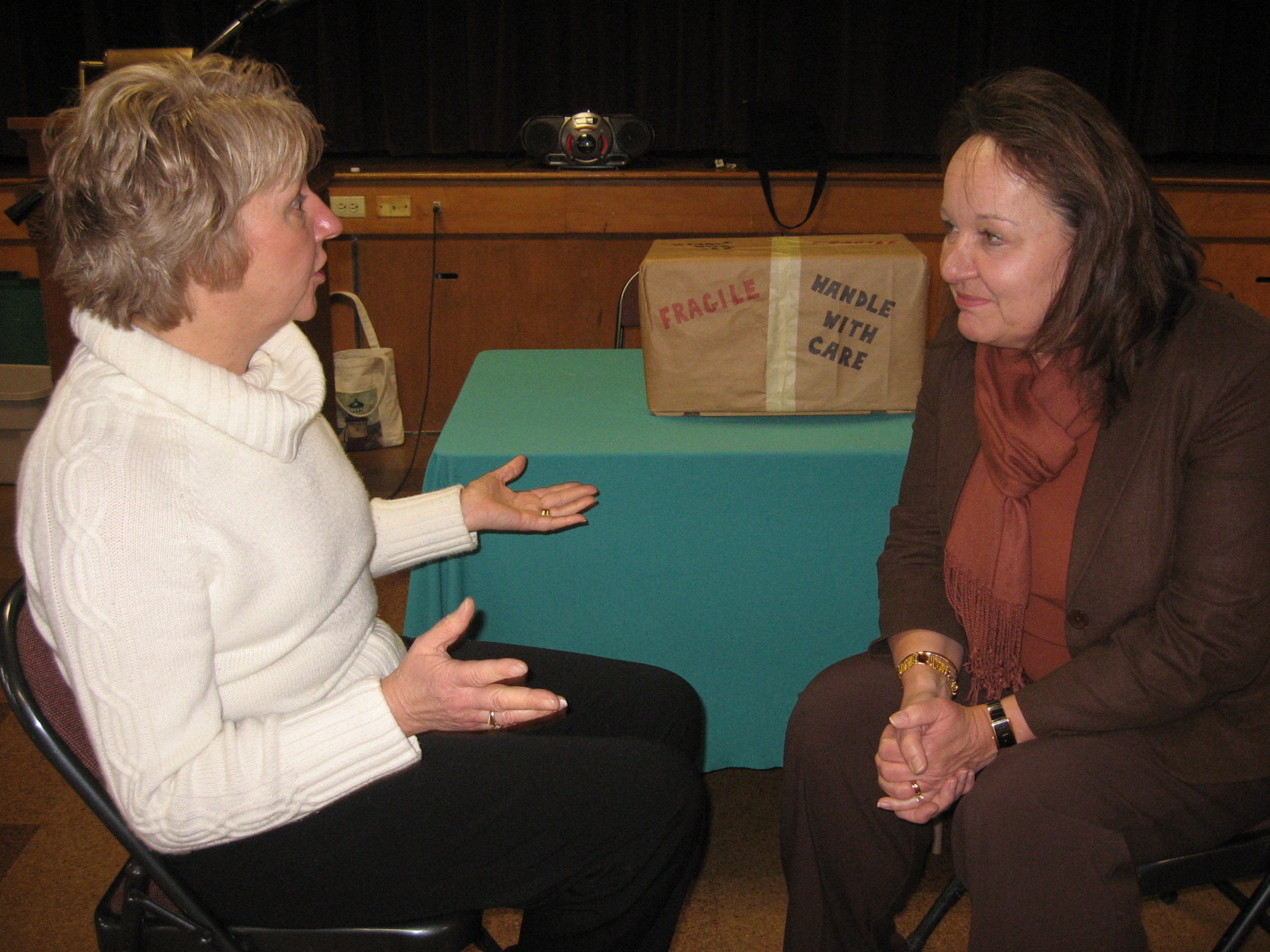 So often we struggle in relationships, not because we don't love or care for the other person, but because we lack the knowledge and skills to effectively express ourselves and to really listen. Mutual understanding grows when two people communicate well with each other. Successful communication involves skills - and skills can be learned. Conflicts can be minimized, relationships can be strengthened, and even job satisfaction can increase where good communication takes place.
The goal of this program is to enable participants to communicate more effectively, especially in their most significant relationships. Ample time is given to both theory and practice of communication skills. Participants from past programs not only found sessions to be very helpful, but also fun. A variety of options for communication skills training exist.
For More Information
| | |
| --- | --- |
| Call: | 508-548-9149 |
| Write: | Peggy Patenaude |
| | 47 Overlook Circle |
| | East Falmouth, MA 02536 |
Comments from former participants...
"I gained an awareness of my own approaches to certain situations that needed to be changed. I thoroughly enjoyed every evening." Worcester Night Life Program
"It helps you get in touch with your feelings and communicate those feelings with others. I gained a more peaceful personal life." Worcester Night Life Program
"I have found the class very helpful in sharpening my listening skills." Worchester Night Life Program
"I gained the ability to better express myself and see where others are coming from." Worchester Night Life Program
"Very good suggestions and reading material. Great stories and jokes!" Norwich Catechetical Leaders Workshop
"The information about feeling statements rather than "fixing" helped me immensely." Norwich Catechetical Leaders Workshop
"It has been a fabulous reminder of how important relationships are to our lives. Resolving conflict is integral to maintaining any relationship. It was a highlight to spend time in a quality workshop." Worcester Catechetical Leaders Workshop
"Highlights included role plays, varied and fun exercises, affirming skills, good listening and meeting sincere and open people." Communication Magic and Miracles Workshop, Genesis, Westfield, MA
"I've gained more awareness of my feelings and learned that there are no good or bad ones. It is what we do with them that counts." Communication Magic and Miracles Workshop, Genesis,Westfield, MA